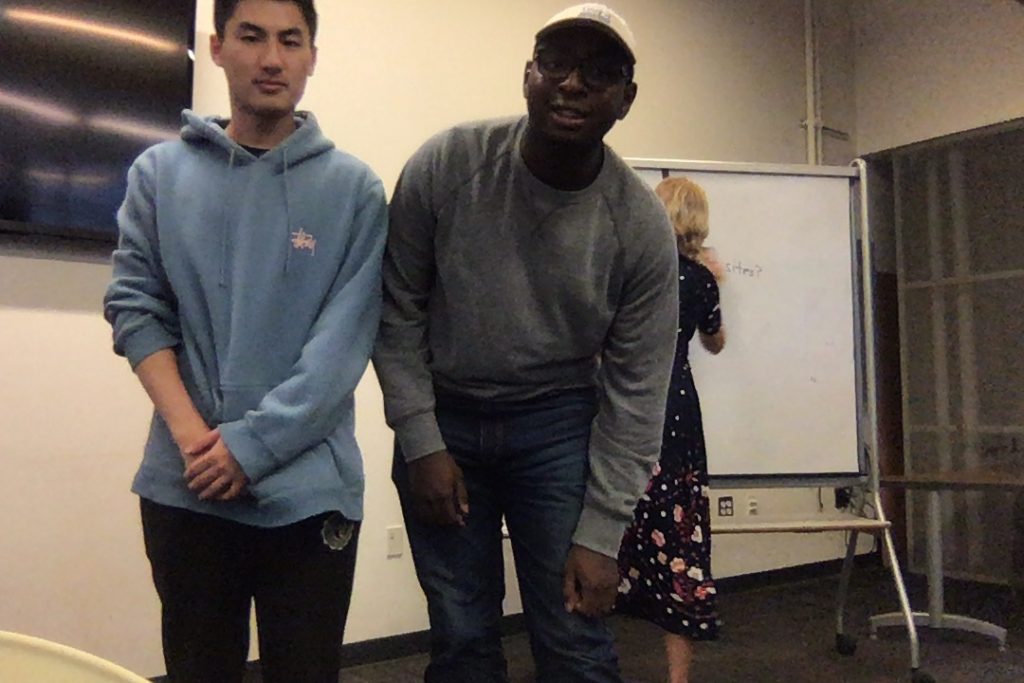 Project Team (left to right)
Kaicheng Huang: Marketing Lead
John Likanje: Researcher
Josh Barnes (not pictured): Lead UI/UX Designer & Creative Lead
Project Description
protégé is adulting made easy! The goal is to help the user quantifiably measure the footprint behind their financial and political decisions as well as everyday habits.
protégé is an application that allows young adults to understand the procedures of
adulthood and reach an expert for help. For example, it can help a 16 year-old child
purchase a car at a dealership in the city of Rochester by providing a coherent, verified
procedure. This application is beneficial for both teenagers and service alike as it builds a bridge
between each other and helping them find where they should go.
While there are other information platforms, our app focuses on second-hand information and 6-
8 categories that account for young adults. For example, we could do more than Zillow as a
housing advisor, Groupon as a pricing advisor, Mint as a financial advisor, CarMax as a car
advisor. We are an adulting advisor.